The Online Career Days Civil Engineering will take place on 2/3 December 2020.
Invited are students from 3rd semester BA onwards, MA students, PostGraduates and PostDocs of the following faculties:
Architektur

Baubetrieb

Bauingenieurwesen

Baumanagement

BWL (Bau)

Immobilienmanagement

Projektmanagement
Technische Gebäudeausrüstung

Wirtschaftsingenieurwesen (Bau)

Vermessungswesen

Elektrotechnik (Gebäudetechnik)

Informatik im Baubereich

Mess-, Steuerungs- und Regeltechnik

Versorgungstechnik
Students from these universities are invited: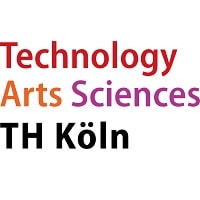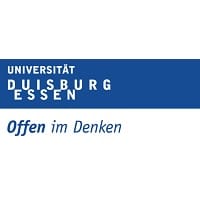 Welcome to the Online Career Days Civil Engineering 2020
2 and 3 December 2020, 10 am – 17 pm
We build online bridges between students and companies
This is your chance to make important contacts for your professional future
You would like to earn money in your field of study while still studying?
You would like to write a practice-based dissertation?
You are looking for an interesting job in your area of expertise?
Then you will find well-known companies from your specialist area here, whom you can ask your questions via live video calls:
These companies took part in the Online Career Day Civil Engineering in June 2020.
Important information for students
Here you can get an impression on how the Online Career Days will be run, using the example of the Online Career Day Civil Engineering in June 2020
The interview dates for the online career days Civil Engineering 2020 will be available from mid-November
If you would like to be informed as early as possible about the activation in order to secure the most favourable dates for you, please register on this form and we will keep you informed. 
Tips - Online Job Interview
Tips - Dress Code Job Interview
Dr. Gitta Brüschke - Coaching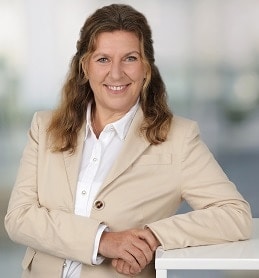 dr.brueschke (at) akww.de
Dirk Bansch - Career Coaching
Online Career Day Civil Engineering – Agenda
10:00 am: Start of the video chats between students and companies
12:00 pm: Lunch break
13:00 pm: Start of the afternoon video chats
15:00 pm: Coffee break
15:30 pm: Continuation of the afternoon video calls
17:00 pm: Finish
1-2-1 Videochats between companies and students
The companies introduce themselves on this page and students book a 15-minute appointment for a personal video chat with the company representatives.
The video software Consolto is used for this purpose, which enables students to conduct video calls directly from the AkWW website without having to install additional software.
Personal video chats with the companies you are interested in at times of your choice.
At the online career day of the Arbeitskreis Wissenschaft und Wirtschaft e.V. you will get to know employees of important international companies in your sector, who will provide direct information about job opportunities during your chat.
A look back at the Career Day Civil Engineering 2019
The Civil Engineering Career Day took place on 5 June 2019 in Wuppertal. 44 exhibiting companies and 330 students were present.
"Thank you very much for the really wonderful organisation and the festive atmosphere. Both we as exhibitors and the students have benefited from the event to a great extent. There was a lively exchange with the students. In this context, a first personal contact is always more desirable than just a written application.
In any case, we would like to thank you for the organisation of the event and will most likely be back next year."
"The cooperation and support on site was to our complete satisfaction. For this reason we would like to thank you for a successful event. We were able to make many contacts during the event and got to know many students from diferent faculties.
We are already looking forward to positive reports from the students and to a hopefully successful event in 2019."
"[…]I am pleased to confirm that this industry-specific career fair […] was very beneficial for our students. Many of our students visited this fair to get in touch with companies and received internships for the Practical Semester (BPS). We would like to continue working with you in the future. Many thanks for your commitment."