The Career Day Civil Engineering in Wuppertal took place on 14. June 2018.
Students from the 3rd semester to PostDocs of the following faculties participated:
Architecture – Construction Management – Civil Engineering – Construction Management – Business Administration (Construction) – Real Estate Management – Project Management – Technical Building Equipment – Industrial Engineering (Construction) – Surveying
Students from these universities from all over North Rhine-Westphalia attended:
RWTH Aachen – HS Aachen – HS Bielefeld – Ruhr-Universität Bochum – TU Dortmund – HS Dortmund – Universität Duisburg-Essen – HS Düsseldorf – TH Köln – HS Ruhr West Mühlheim an der Ruhr – HS Münster – Hochschule Ostwestfalen-Lippe – Universität Siegen – Bergische Universität Wuppertal
These companies participated: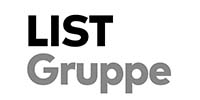 Career Day Civil Engineering 2018 – Agenda
10:00: Welcome by Senator Dirk Grünewald 10:15 to 11:00: Discussion round with companies 11:00 to 15:00: Discussions with students at the company stands 11:00 to 15:00: Individual presentations by companies (15 min) and seminar, "Application and job interview" (30 min) 15:00: End
The Career Day Civil Engineering 2018 took place at the Historic Town Hall in Wuppertal
94% of students found the exchange with the companies useful and informative. fanden den Austausch mit den Unternehmen nützlich und informativ
98% of students would recommend the Career Day Civil Engineering
References
Besuchen Sie auch gerne unsere Referenzseite um noch mehr über unsere Arbeit zu erfahren.
"[…]I am pleased to confirm that this industry-specific career fair […] was very beneficial for our students. Many of our students visited this fair to get in touch with companies and received internships for the Practical Semester (BPS). We would like to continue working with you in the future. Many thanks for your commitment."
"We were very satisfied with the organisation and implementation of the "Forum BAU 2017″ in Frankfurt and would be happy to recommend you."
"Thanks to the excellent organisation and planning by Ms Brüschke, a smooth running of the event […] in Frankfurt 2017 could be guaranteed. The cooperation and support was to our complete satisfaction, which is why we would like to thank her for a successful event."