The Career Day Civil Engineering Northrhine-Westphalia will take place on Wednesday, 9 June 2021 in Wuppertal.
Invited are students from 3rd semester BA onwards, MA students, postgraduates and postdocs of the following faculties:
Architecture

Construction operations

Civil Engineering

Construction Management

Business studies (construction)

Property Management

Project Management
Technical building services

Industrial engineering (construction)

Surveying

Electrical engineering (building services engineering)

Computer science in the building sector

Measurement, control and regulation technology

Supply Engineering

 
Students from these universities in Northrhine-Westphalia are invited to attend: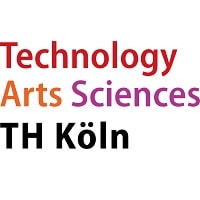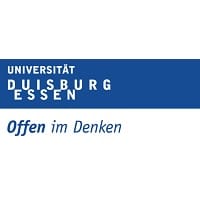 These companies participanted in 2019: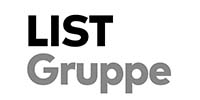 Online Career Day Civil Engineering – Agenda
10:00 am: Welcome
10:15 – 11.00 am: Panel discussion with companies
11:00 – 15.00 pm: Talks with students at the companies' exhibition booths.
11:00 – 15.00 pm: individual presentations of the companies (15 mins) and workshop "Job application an interview" (30 mins)
15:00 pm: Finish
Venue: Historic Town Hall Wuppertal
The Career Day Civil Engineering North Rhine-Westphalia will take place in the beautiful Historic Town Hall of Wuppertal.
Within sight of the Bergische Universität Wuppertal with a large department of civil engineering and architecture, this place is ideal for the meeting of young academics and companies from the construction industry.
 Free bus transfer from the univsersity to the venue • Free lunch • Free Admission 
At the career day of the Arbeitskreis Wissenschaft und Wirtschaft e.V.
you will get to know the employees of important international companies in your sector, who on the Career Day provide direct information about job opportunities and often even decide on hiring.
As experience has shown that large companies rarely publish the details of their staff, the contacts you make here on site are of particular importance and can be valuable to you later.
Continue Reading
A look back at the Career Day Civil Engineering 2019
Der Karrieretag Bauwirtschaft hat am 5. Juni 2019 in Wuppertal stattgefunden. 44 ausstellende Unternehmen und 330 Studierende waren anwesend.
"Thank you very much for the really wonderful organisation and the festive atmosphere. Both we as exhibitors and the students have benefited from the event to a great extent. There were many lively exchanges with the students. In this context, a first personal contact is always more desirable than a purely written application.
We would like to thank the organisation of the event and will most likely be back next year."
"The cooperation and support on site was to our complete satisfaction. For this reason we would like to thank you for a successful event. We were able to make many contacts during the event and got to know many students from the faculties. We are already looking forward to positive reports from the students and to a hopefully successful event in 2019."
"[…]I am pleased to confirm that the industry-specific career fair […] was very beneficial for our students. Many of our students visited this fair to get in touch with companies and received internships for the Practical Semester (BPS). We would be happy to continue working with you in the future. Many thanks for your commitment."